Biografía

Sam creció en Primrose Hill, Londres y trabajó en su tienda local en St Johns Wood. Asistió a la escuela de primaria St. Thomas y estudió en la Escuela Católica St Mary de Bishops Stortford. Fue alumno de Youth Music Theatre del Reino Unido y protagonizó su obra de "Oh! Carol" en 2007. Durante varios años estudió canto y composición con la cantante y pianista de jazz Joanna Eden. Sam es primo de la cantante Lily Allen y el actor Alfie Allen.

Trayectoria musical

Ganó popularidad mediante sus colaboraciones con Disclosure en el sencillo «Latch» lanzado en octubre de 2012 y con Naughty Boy en el sencillo «La La La», el cual alcanzó el número uno en el Reino Unido en mayo de 2013.

También en mayo, lanzó un EP titulado Nirvana, que consta de cuatro pistas en el que contó con la producción de Two Inch Punch, Craze & Hoax y Jonathan Creek. También incluye una versión acústica en solitario de "Latch" y una versión en vivo de "He Told You Now".En noviembre de 2013, se lanzó el sencillo "Together", una co-producción entre Disclosure, Nile Rodgers y Jimmy Napes en donde Smith aportó las voces.

Su álbum debut In the Lonely Hour fue lanzado el 23 de mayo de 2014 a través de Capitol Records9 10 en el que participaron como productores Fraser T. Smith, Two Inch Punch, Simon Aldred y Eg White.11 Uno de sus adelantos fue el sencillo «Money on My Mind» el cual se convirtió en su primer número uno en el Reino Unido como artista principal.12 En abril de 2014 fue lanzado en los Estados Unidos, el segundo sencillo «Stay with Me» mientras tuvo su edición en el Reino Unido en mayo de 2014, logrando su segundo número uno de manera consecutiva.
Sam cita a Amy Winehouse como una influencia, tanto así que en Mayo de 2014 ha twitteado que aún la extraña. Asimismo, mediante una entrevista, explicó que mucha de sus canciones en su disco debut estaban inspiradas por un amor no correspondido: "In The Lonely Hour" trata sobre un chico del que estaba enamorado el año pasado, y el no me  amaba de vuelta. Pienso que lo tengo superado but estuve en un lugar muy oscuro. Seguí sintiendome solo en el hecho que nunca antes me había enamorado.

En una entrevista para 4Music, Smith se abrió frente a su lucha con el Transtorno Obsesivo-Compulsivo: "I actually have OCD really bad, and it's getting a bit worse at the moment," he said. "I have to check taps... before I leave the house, to make sure I've checked everything in case it floods."
Discografía
Nirvana (EP) 2013


1. Safe with Me
2. Nirvana
3. I've Told You Now
4. Latch (acoustic)

US Edition

5. Together
6. Money on My Mind
7. Nirvana


In The Lonely Hour 2014

1.  Money on My Mind    
2.  Good Thing    
3.  Stay with Me    
4.  Leave Your Lover    
5.  I'm Not the Only One    
6.  I've Told You Now    
7.  Like I Can    
8.  Life Support    
9.  Not in That Way    
10. Lay Me Down


Deluxe
11. Restart
12. Latch (Acoustic)
13. La La La
14. Reminds Me of You
15. Make it to Me

Google Play Edition
15. In The Lonely Hour (Acoustic)
16. Nirvana (Acoustic)
Singles
Lay Me Down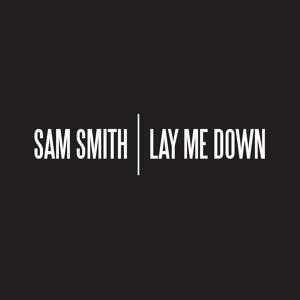 (15-02-2013)
1. Lay Me Down
2. Lay Me Down (acoustic version)
3. Lay Me Down (music video)
Money On My Mind
(16-02-2014)
1. Money on My Mind
2. Money on My Mind (MK Remix)
3. Money on My Mind (Le Youth Remix)
4. Money on My Mind (salute Remix)
Stay With Me

(18-05-2014)
1. Stay with Me
2. Stay with Me (Darkchild Version)
3. Stay with Me (Shy FX Remix)
4. Stay with Me (Wilfred Giroux Remix)

Darkchild Remix Digital
1.     "Stay with Me" (featuring Mary J. Blige) (Darkchild Version)     
2.     "Stay with Me" (Darkchild Version)


 
Videografía



Editado por Venus, 06 mayo 2015 - 12:01 hrs..